Romania
Bulgaria
Bees monitor the cleanliness and biodiversity of the environment around the DEVIN spring
The innovative project is the first of its kind in Bulgaria and is among the winners of the "Greatest Companies" competition.
Devin EAD grabbed two awards from the competition "The Greatest Companies in Bulgaria". The awards were given for a unique project for Bulgaria, in which bees monitor the biodiversity and the environment around the protected water supply zone, from which the spring water with the DEVIN brand is extracted. The project is implemented in partnership with the European association BeeOdiversity.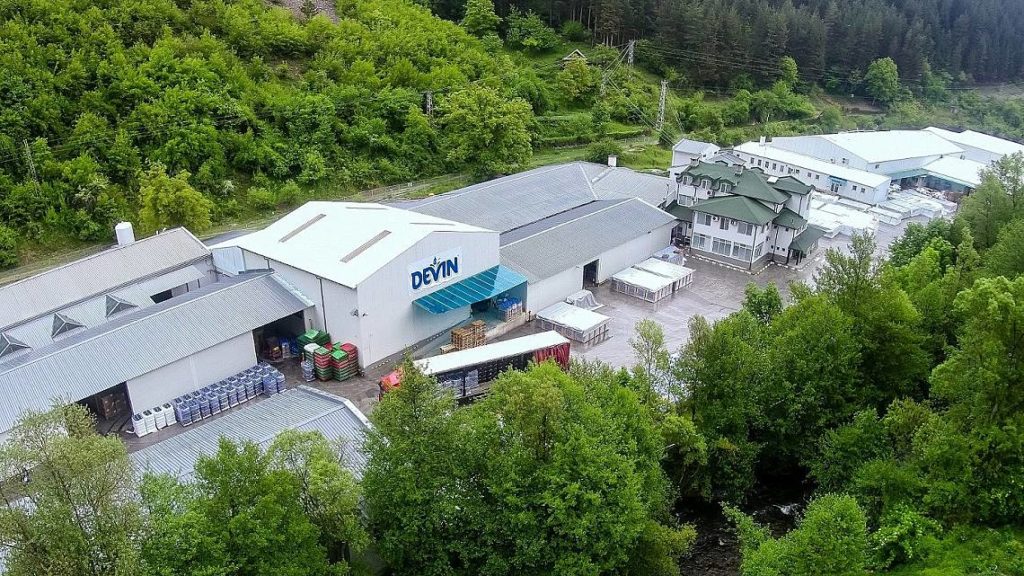 "We set up beehives in the area around the spring in the Rhodopes. By analyzing bee pollen for 22 indicators, including the presence of pesticides, heavy metals, chemicals, etc., we monitor the purity and biodiversity of the environment. DEVIN Izvorna is the first Bulgarian water brand to make additional efforts to monitor the quality of the environment around its spring with the help of bees, thus working to save them from extinction, "

says Petya Manastirska, Sustainable Development and Quality Manager. in Devin EAD.
Every quarter, the pollen harvested around the spring is collected and sent to the specialized laboratory of BeeOdiversity in Belgium for analysis for the presence of pesticides and heavy metals. Additional research is being done on plant biodiversity and the state of the environment in the area. The latest indicator covers over 500 parameters in order to detect potential contaminants or changes.
The annual report of the analyzes shows the complete absence of pesticides and heavy metals in pollen collected from the environment for all quarters of 2019 and for the first two of 2020.
Thanks to the results, the specialists of Devin EAD decide how to preserve and maintain the diversity of plant species in the environment around the spring. The bees also serve as an early warning system, as well as a helper for possible measures to prevent pollution in the area. Another main goal of the project is to raise awareness of the people of the city about the state of the environment. Something interesting that the analyzes show: specific for the spring in the Rhodopes is the presence of more than 80% of wild (uncultivated) plant species, including the mass presence of St. John's wort, oak and yarrow. Thanks to pollen, it has been established that one of the protected plant species in the whole of Europe, the perennial herbaceous plant Persicaria bistorta, is found in the area of ​​the spring.
Information obtained by the National Geographic article for Bulgaria
Multi-hull beehives – FARAR
Multi-hull hybrid beehives
Turkey
Ukraine
Moldavia